Minx Nails are designed for both fingers and toes and can last up to 1 week.
In-home application instructions included in the packaging; for professional application, find a Minx salon near you on Minx's Salon Locator.
Includes two sheets of Minx nail coverings for a full manicure; package comes with eight nail coverings on each sheet in varying sizes. Note: round portion of nail covering sits at the base of your nail.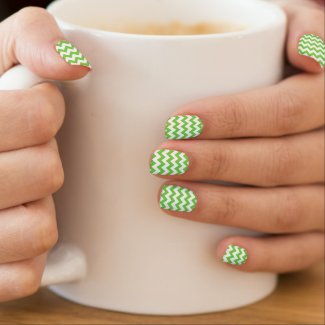 Green And White Chevron Minx Nails Minx ® Nail Wraps
by
GirlyNails
Look at another
Fingernail Decal
at Zazzle